HOW IT WORKS
Though many want to stream videos, in this case of recording and mixing training it's not a good idea.
Why? Because when you stream video and audio if your internet connection isn't super fast and consistent (and most are not) it will degrade the video quality and, especially, the audio quality.
When we are showing you how to record and mix we will make some very subtle adjustments at times and you being able to accurately hear what we are doing is critical.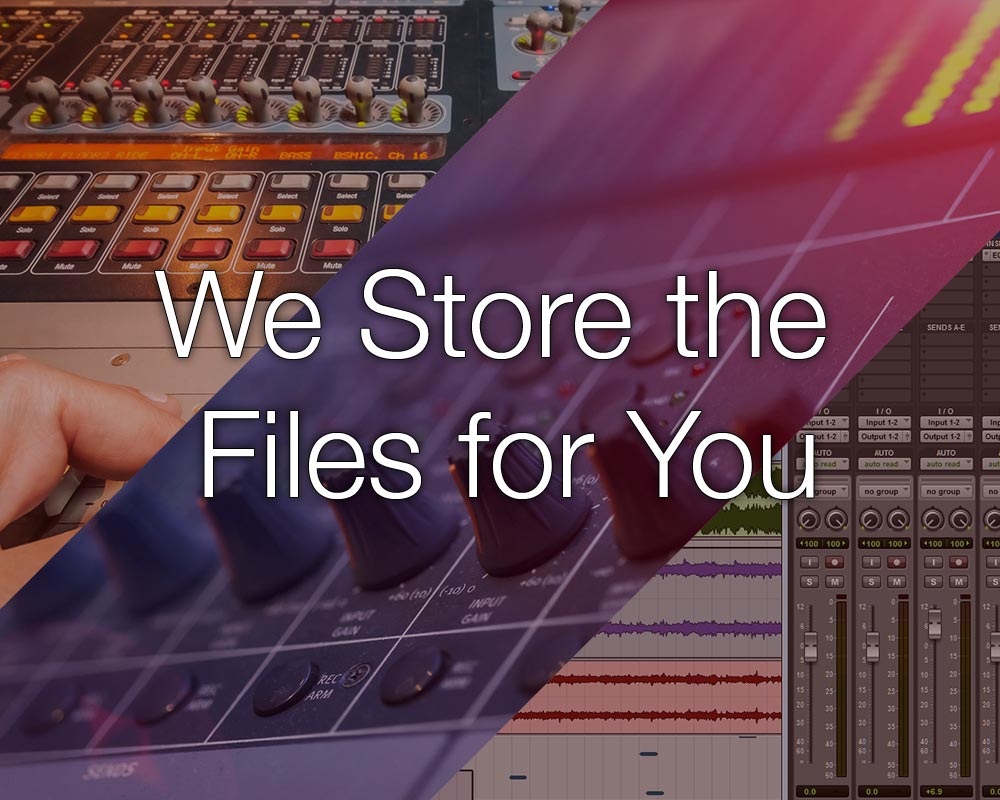 We Store Your Video Files
It's easy … when you want to learn something find your Secrets of the Pros email (or log on to your account on our site) and click on the section you want to learn, it will quickly download and you can watch it.
If you feel confident you know it you can delete it off your local hard drive, and download it again later if you want to watch it again.
Plus if you travel outside areas with good internet reception you can have your training on your computer ready to instantly play at anytime. Even on a plane or in a remote location!
Example Below
Look below to see what your download email and account page will look like. It's very easy to use!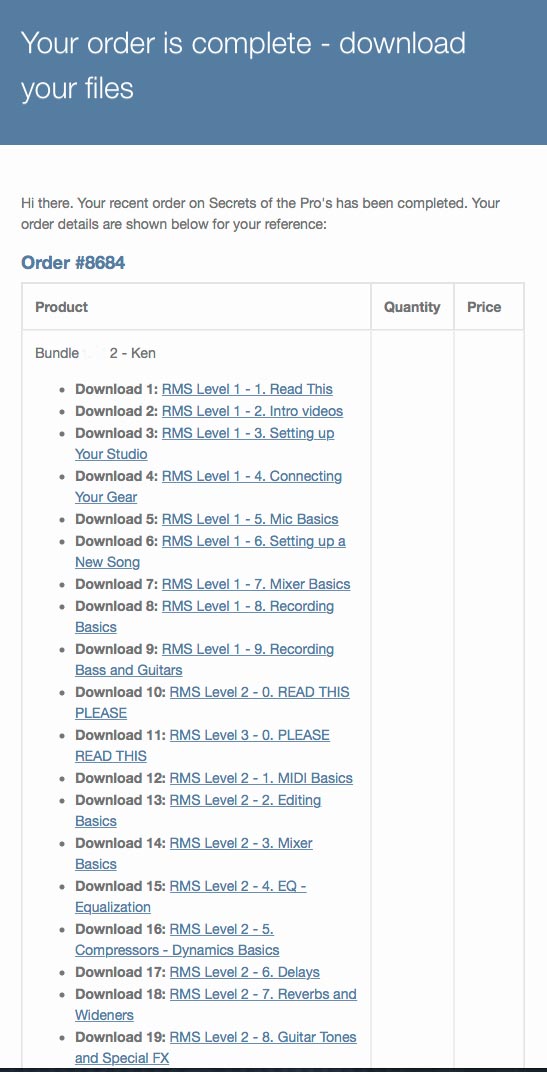 Personalized / Custom Bundles
We will customize our training to fit exactly what you might need.
No matter what kind of music you want to create:
• Electronic Dance Music
• Acoustic Guitar & Vocal
• Hard rock or Metal
• Funk, Jazz, Pop Rock, etc…
We can help you make your music sound pro!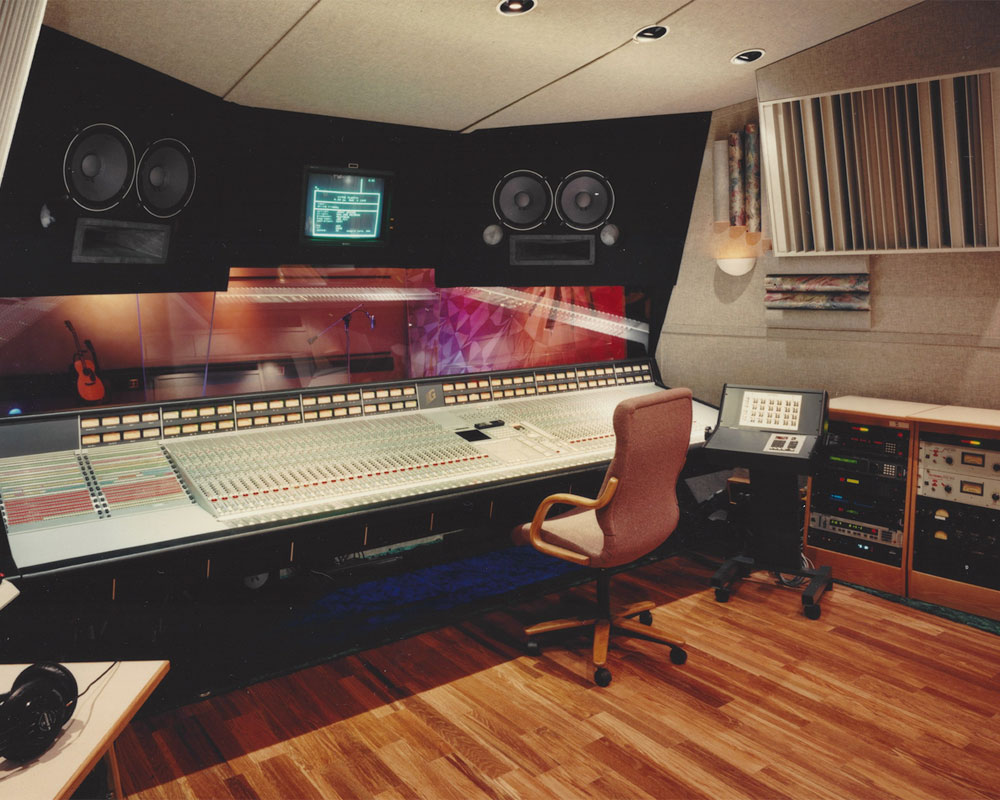 Questions?  Contact Us!
If you have any questions, concerns, feedback, or just a good joke email or call us!  We consider our customers our friends and we want to make sure you're happy with your decision.
Feel free to email or call us at (415) 264-7577